Contact Louisville Skating Academy
Contact Louisville Skating Academy
Want to learn to ice skate? Interested in Figure Skating? Contact the Louisville Skating Academy to find out more.
Jessica Mills Kincade, Director of Skating
Sarah Neil, LSA Learn-to-Skate Director, Artistic Director
Kristin Kephart, Membership Chair
Hilary Pohn, LSA President
Mailing Address
Louisville Skating Academy
P.O. Box 221372
Louisville, KY 40222
Home Ice Rink
Driving Directions
Jessica Mills Kincade

Louisville Skating Academy
Director of Skating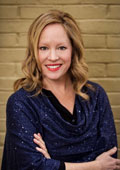 Jessica is a former World Jr. Champion and National Jr. Ladies Silver medalist. At the Senior level she was a three time Regional Champion, Sectional Medalist and four time National competitor. Internationally, she earned a bronze medal at Skate Canada. She has achieved gold level in U.S. Figure Skating's disciplines of Freestyle, School Figures and Moves in the Field. She has achieved the Professional Skaters Association rating of Registered Free Skate Instructor. She also holds a Bachelor of Arts in Fashion Merchandising from Marymount University and worked for 10 years as a Merchandiser in New York City in the intimate apparel industry. While in New York she performed professionally with the Ice Theatre of New York. Jessica teaches freestyle, moves in the field, choreography and basic skills. Rate: $56/hr.